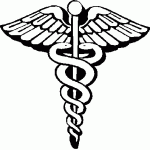 The version 4.6.4 of Mercury has been released.
What's New
Main features are related to bug fixes, and improvement of usability of some tools.
Description of main improvements:
Usability improvements of some tools;
Improvements in hierarchical modeling: RBD with sub-models CTMC and SPN;
DTMC has been included;
New feature in CTMC, DTMC and SPN: time to absorption and probability of absorption;
Component Importance evaluation with/no repeated components and hierarchical blocks;
Editing and evaluation of K out of N blocks in RBD;
Solution to non-markovian RBD through simulation;
New importance measures;
Improved sensitivity analysis;
Scripting language updates;
Three different look and feel graphic presentation;
Many bugs have been fixed.
Enjoy it, and feel free to report any bugs or wished features!
For more information and download, click
Check out the previous versions, click Here

This tool is free to use for academic purposes only.
To download the tool, you should adapt this agreement Here with your information. Then, print, sign, scan and send it to prmm at cin dot ufpe dot br
After that, you should receive an email with your download credentials.