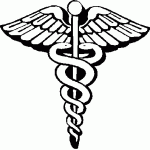 The version 4.6.2 of Mercury has been released.
What's New
Main features are related to bug fixes, and improvement of usability of some tools.
Description of main improvements:
Improvements in hierarchical modeling: RBD with sub-models CTMC and SPN;
Component Importance evaluation with/no repeated components and hierarchical blocks;
Editing and evaluation K out of N blocks in RBD;
Scripting language updates;
Enjoy it, and feel free to report any bugs or wished features!
For more information and download, click HERE.