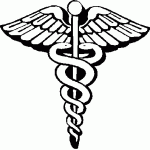 The version 4.6.1 of Mercury has been released. It features:
Hierarchical modeling: CTMC sub-model in SPN;
Sensitivity analysis for SPN: Percentage difference and DoE Analysis of Variance;
Mean time to absorption in SPN Expressions on CTMC reward rates;
RBD solution by simulation ;
RBD importance indices through simulation;
Empirical distribution for transition firing delay in SPN;
Distribution fitting for user provided data;
Scripting language updates;
Additionaly, many bugs were fixed, and usability of some tools was improved. Enjoy it, and feel free to report any bugs or wished features!
For more information and download, click HERE.